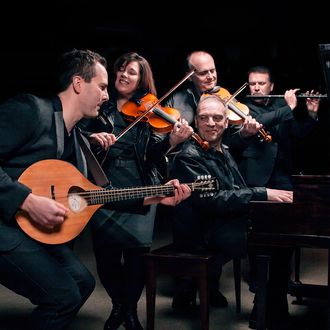 The Barra MacNeils - NS
SAT AUG 20 - 2:00 pm LAKESIDE LEVEE
As a group, the MacNeil siblings are widely regarded as one of the greatest live concert acts in the Celtic world. From Sydney Mines, Cape Breton Island, Nova Scotia, the family group is deeply rooted in Celtic music, culture, dance, language and history.

For well over 30 years now, the Barra MacNeils live concert experience have been a gold standard in the transmission of traditional music Internationally.

Steeped in Cape Breton tradition with strong Celtic roots and musical artistry, this diverse and talented family group continues to wow audiences around the world with their captivating vocals, harmonies and extraordinary musicianship.

Mount Allison University alumni, we are delighted to welcome them back home to Sackville in Summer 2022.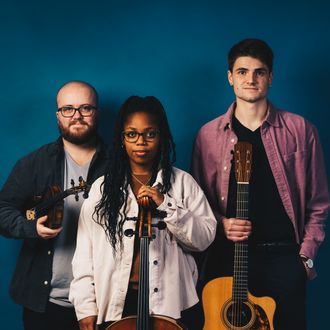 Inn Echo - PEI
SAT Aug 20 - 10:15 PM FAWCETT DANCE HALL FROLIC / SUN Aug 21 - 1:00 PM Cattail Ceildh + Workshops
Inn Echo weave hundreds of years of traditional tunes with contemporary originals and arrangements that both soar and make you catch your breath simultaneously. With technical precision, their mastery of instruments is the talk in the national and international folk music scene. From Music PEI awards to tours of Austria and Ireland, Inn Echo is bar none the traditional band to watch as they emerge as Prince Edwards Islands greatest Celtic fusion exports in years to come.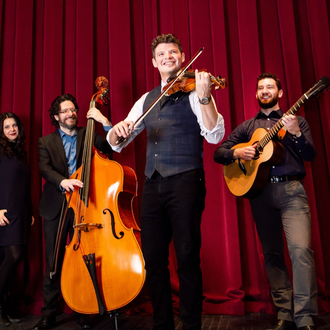 Shane Cook & The Woodchippers - ON
SAT Aug 20 - 3:15 PM LAKESIDE LEVEE / 8:15 PM THE FAWCETT DANCE HALL FROLIC / SUN Aug 21 - 3:30 PM CATTAIL CEILIDH + WORKSHOPS
Shane Cook & The Woodchippers rely on their deep foundation in the traditional music, song and dance of Ontario for the core of their sound, yet also draw on styles as broad as folk, Celtic, roots, country, contemporary and jazz. Their superbly crafted compositions and arrangements are a modern, exhilarating approach to fiddle tunes, song and dance.
A Canadian and U.S. National fiddle champion, Shane Cook is a multi-instrumentalist who has distinguished himself as a master of the Canadian old-time fiddle tradition. Joining Shane as a four-member group of multi-instrumentalists, singers and step dancers, The Woodchippers are: Jake Charron (The East Pointers) on piano, vocals, Joe Phillips (The Art of Time Ensemble) on double bass and guitar, and Kyle Waymouth (five-time national step dance champion) on guitar and dance.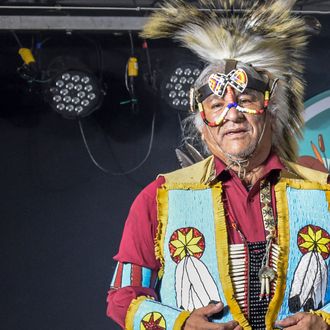 Chris Sanipass - NB
THURS Aug 18 - 6:00 PM PIG & PROMENADE / SUN Aug 21 - 2:00 PM CATTAIL CEILIDH
Chris Sanipass is a Mikmaq man from Indian Island, New Brunswick. He is a men's traditonal champion dancer and story teller. He travels across north America competing and sharing his culture with others. He is known as a knowledge keeper in the Mikmaq territory and a beadwork artist. Chris is a husband to his wife Rebecca of 36 years and and a grandfather of 6. 
He will be teaching his cultural dancing at on Thursday and demonstrating dance again with family and friends on Sunday during the Levee.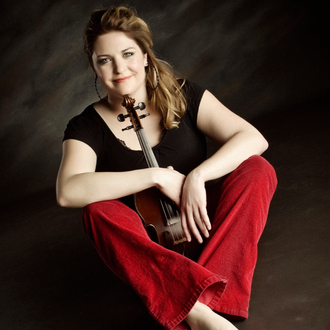 Andrea Beaton - NS
SAT Aug 20 - 12:30 PM LAKESIDE LEVEE / 10:15 PM FAWCETT DANCE HALL FROLIC + WORKSHOPS
Andrea Beaton comes from a long line of musicians, composers and dancers. Both the Beaton and MacMaster sides of her family are well known and respected as some of Cape Breton's finest musicians, dancers and composers. She is an award-winning fiddler, tune composer and recording artist who is known for her powerful bow and driving style. She tours and teaches internationally and is in great demand as a teacher at music camps and fiddling/dancing workshops.
She has released 6 solo albums, one duo album with her father, Kinnon Beaton, and 3 books of her original tunes. She also recorded an album with her family "The Beaton family of Mabou" in 2007 for the Smithsonian Institute. Most of her solo albums were nominated for awards, and her 2010 CD, 'Branches,' won the Canadian East Coast Music Award "Instrumental Recording of the Year!
Andrea travels the globe, sharing her culture as well as exploring and writing contemporary tunes. Her music, dance and comical stories are sure to delight any audience.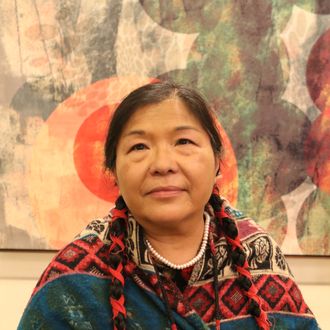 Cecelia Brooks - NB
Foraging WORKSHOP
Cecelia Brooks is a member of the Sitansisk Wolastoqiyik community in Fredericton and comes from a
family of mixed Indigenous heritage. Cecelia is an avid food and medicinal plant harvester.
Cecelia applies her formal education in chemistry to create a line of body care products from local plants.
She applies her entrepreneurial skills to her family run non-timber forest product company (Soul Flower
Herbals) where they work together to harvest, extract and produce plant-based wellness products using
extracts from Wabanaki forests.
She is also co-owner of Wabanaki Tree Spirit Tours & Events where she partners with her naturalist son
Anthony to guide people on medicine walks through the local old-growth forest. They teach Wabanaki
culture and history to bridge the gap between Canadians and Indigenous communities.
Cecelia Brooks has served as the Water Grandmother with the Canadian Rivers Institute at UNB since
2010 and currently teaches Indigenous Perspectives in the Department of Forestry and Environmental
Management.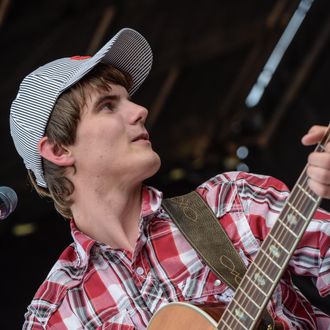 Jud Gunning - NS
FRI AUG 19 - 8:20 PM THE TASTE OF TANTRAMAR
Dedicated to the craft of guitar playing, with an appreciation for artists such as Chet Atkins, Doc Watson, Buddy Holly, Gordon Lightfoot, Roger Miller, George Jones, and Stompin' Tom Connors, Jud Gunning has been building a strong repertoire of classic songs and tunes. He genuinely loves to play music, and is making a name for himself in the local music scene.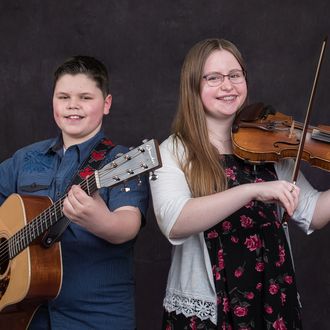 Sara & James Nelson
THURS Aug 18 - 6:30 PM THE PIG & PROMENADE
Sara and James Nelson are a brother and sister duo who have been playing music since they were 4 years old and found a love of performing very quickly.  They enjoy playing at  nursing homes, the Moncton Hospital, Christmas Daddies and other charity events and for 6 summers were the musicians for the Molly Kool Kitchen Party at Fundy National Park. They are both members of the Sussex Avenue Fiddlers with Ivan and Vivian Hicks and have been featured during their shows.  They both have won the Maritime Fiddle Competition for their class and have been successful in contests in NB, NS, and Ontario. Sara enjoys the fiddle and piano, while James enjoys playing guitar, and fiddle.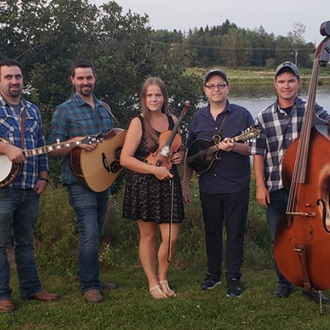 Third Harmony - NB
FRI AUG 19 - 9:05 PM TASTE OF TANTRAMAR / SAT AUG 20 - 4:30 PM LAKESIDE LEVEE
Known for their precision playing and chilling harmonies, Third Harmony has no shortage of fans in New Brunswick and beyond. Female lead vocalist Natasha Richard is also a force on the fiddle alongside father Gerry Richard on vocals and guitar you can tell bluegrass is in the blood. No strangers to the circuit they have played The Rogersville Bluegrass Festival and well... practically every bluegrass festival of note, winning awards and leaving toe tappers and rousing responses in their wake. Humble folks they continue to perform for charities and causes that benefit their communities here at home as well. This is their second year at the Levee and it's safe to say they will be Levee regulars in years to come!