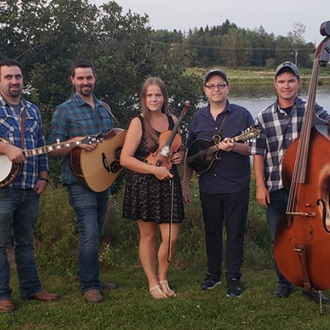 Third Harmony - NB
FRI AUG 19 - 9:05 PM TASTE OF TANTRAMAR / SAT AUG 20 - 4:30 PM LAKESIDE LEVEE
Known for their precision playing and chilling harmonies, Third Harmony has no shortage of fans in New Brunswick and beyond. Female lead vocalist Natasha Richard is also a force on the fiddle alongside father Gerry Richard on vocals and guitar you can tell bluegrass is in the blood. No strangers to the circuit they have played The Rogersville Bluegrass Festival and well... practically every bluegrass festival of note, winning awards and leaving toe tappers and rousing responses in their wake. Humble folks they continue to perform for charities and causes that benefit their communities here at home as well. This is their second year at the Levee and it's safe to say they will be Levee regulars in years to come!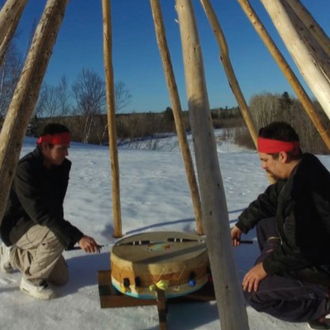 Sacred Wolf Singers - NB & NS
FRI Aug 19 - 8:00 PM TASTE OF TANTRAMAR / SAT Aug 20 - 1:20 PM LAKESIDE LEVEE
Tee Cloud from Metepenagiag and Julian Wells from Unama'ki are the Sacred Wolf Singers — a Mi'kmaq drumming group who perform traditional and contemporary songs (including chants Tee Cloud has created) to honour the uniqueness of the Mi'kmaq language and the cultural knowledge that comes with it. Naming the group out of their deep respect for the wolf, The Sacred Wolf Singers have followed the pow wow trail throughout Mi'kma'ki since 2014. Growing up, Tee Cloud and Julien both learned from their fathers about singing, and Tee Cloud has also learned and collaborated with George Paul, who created the Mi'kmaq Honour Song. The Sacred Wolf Singers recently sang for the of the Bay of Fundy Atlantic Salmon when 1,000 were released into the rivers of Fundy National Park thanks to a partnership between First Nations, the aquaculture industry and the federal and provincial governments.